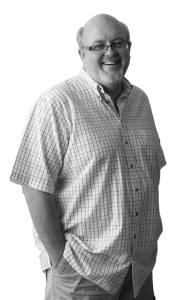 Robert Earl Byrge, AIA
Principal
Robert Byrge grew up in the west Texas border town of El Paso, moving to Lexington in 1982. As the son of an electrical contractor he was exposed to construction at an early age, often working with his father during the summer. He excelled in art and drafting in high school so continuing his education in architecture was a natural fit. As he likes to say, it was back when you had to know how to draw instead of work a mouse.
After beginning his career at Jerrico in Lexington, where he learned about CAD drafting and computers, he worked for several other architectural firms throughout the years. In August of 1995 he opened the Kentucky office of Snapp & Associates, where he was the lead architect. Much to his delight, in December 2011, Robert became the proud owner of the Kentucky office, changing the firm's name to REB Architects, PLLC.
Bob loves traveling, having visited most of the Caribbean islands as well as several South American countries and Hawaii. He also enjoys photography and has many of his photographs from his travels displayed in the office of REB Architects.
Place of Birth:

El Paso, Texas

Higher Education:

Texas Tech University - Bachelor of Architecture, Design Option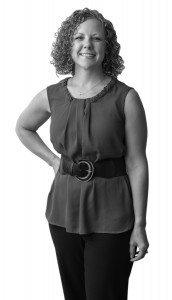 Emily Byrge, Associate AIA
Project and Production Manager, Construction Administrator
Emily grew up in Owensboro, KY and came to Lexington in 1999 to attend the University of Kentucky College of Architecture. Her love of architecture began in a high school drafting class which evolved into independent studies in the technology department where she completed all of the technology classes offered.
Emily began working for REB Architects after graduation. Her varied projects include: mixed-use, housing, historical, and federally funding projects (including the renovation of a former elementary school into a child development center with community offices and elderly housing).
Emily enjoys camping with her husband and daughter, cooking, and recently completed the construction of her own home.
Place of Birth:

Owensboro, KY

Higher Education:

University of Kentucky - Bachelor of Architecture (2004), Master of Architecture (2005)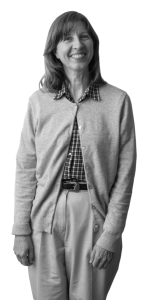 Joi Mason, Associate AIA
Architectural Specialist
Joi Mason is a native Lexingtonian and graduate of the University of Kentucky. Joi has a variety of experience in mixed-use, residential, retail, and hospitality projects including: the Wright Patterson Golf Course Club House Facility, University of Kentucky Funkhouser Building window renovation project, a chapel addition to Centenary Methodist Church, several Days Inns motels, the Russell School Senior Housing and Head Start Facilities in the Russell School Building, and various national restaurant chain accounts.
When Joi isn't working, she is an avid gardener.
Place of Birth:

Lexington, KY

Higher Education:

University of Kentucky - Bachelor of Architecture (1982)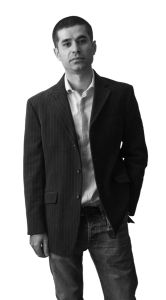 Armen Bagdasaryan
Director of Technical Services
Armen Bagdasaryan attended three different high schools before graduating from high school #15 in Krasnodar, Russia. After moving with his family to the United States he earned a B.A. in Theatre Production from the University of Kentucky in 2004, before his venture into architecture.
He is multilingual in English, Russian and Armenian. Armen is a father of three and loves spending time with his family and friends. In his spare time he enjoys playing music with his friends, traveling around the world with his family, and attending musical and theatrical performances of various types.
Place of Birth:

Baku, Azerbaijan, USSR

Higher Education:

University of Kentucky - B.A. In Theatre Production (2004); BCTCS - A.A.S. in Architectural Technology (2007)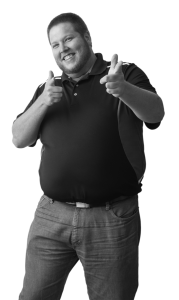 Brian Baum, Associate AIA
Intern Architect
Brian grew up in Cincinnati and joined the firm in March of 2014 after receiving his Bachelors and Masters degrees in Architecture. As a new addition to the firm and the professional field, Brian is learning and growing each day while facing the challenges of each new project. The majority of the time, Brian can be found in the office drafting up plans in AutoCAD and Revit while learning directly from the Principal Architect, Robert Byrge. When he is not drafting, Brian can be found learning hands on in the field through numerous project site visits with contractors and clients.
Brian is active outdoors and enjoys golfing, disc golfing, and softball. He also enjoys traveling to new cities and spending time with his family.
Place of Birth:

Cincinnati, Ohio

Higher Education:

Lawrence Technological University - B.S. in Architecture (2010), Master of Architecture (2013)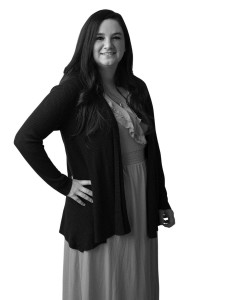 Colleen Ryles
Administrative Assistant
Colleen was born and raised in Lexington, Kentucky. She is a graduate of National Paralegal College and has obtained her Bachelor of Science in Legal Studies. Her father and older sister are architects and received degrees from the University of Kentucky, so her interest in the field comes easily.
She is an avid University of Kentucky sports fan, especially basketball. When not at work, Colleen spends time with her two daughters and family. She also enjoys reading, watching movies and listening to music.
Place of Birth:

Lexington, KY

Higher Education:

National Paralegal College - Bachelor of Science in Legal Studies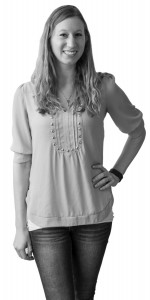 Kelly Muehler, Associate AIA
Assistant Project Manager
Kelly grew up in Hermantown, MN, before moving to Fargo, ND to attend North Dakota State University's College of Architecture.  In 2014, when she and her husband had the opportunity to move to Lexington, she jumped at the chance to leave the northern winters behind.  During her time at REB Architects, she has enjoyed working on drawings in AutoCad and Revit, attending job meetings, and visiting construction sites.
When not at work, Kelly enjoys baking, running with her dog, watching hockey, and spending time with family and friends.
Place of Birth:

Duluth, MN

Higher Education:

North Dakota State University, Master of Architecture, 2013; North Dakota State University, Bachelor of Environmental Design, 2012